Hydro excavation is the process of removing or moving soil with pressurized water. Before hydro excavation became popular, the industrial excavation world had to use regular excavators, which was an inefficient and inaccurate way of digging. With Vac-Con's® X-Cavator™ you will have a non-destructive hydraulic excavating machine that uses a vacuum system coupled with pressurized water to dig precisely and make visual identification of existing underground utilities so they can easily be avoided. Here are some applications that Vac-Con's® X-Cavator™ can be used for:
Underground/subsurface utilities for construction
Slot Trenching
Line, sign, and pole installation and location
Potholing/Daylighting

Practice of digging a test hole to expose underground utilities to determine their location

Cold weather digging
Remote Digging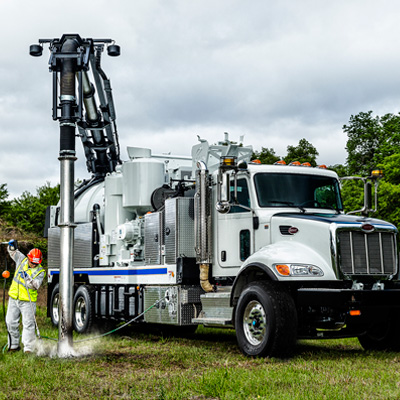 Vac-Con's® innovative X-Cavator™ technology has proven to provide the best machine for our customers around the world. Whether you are in the construction, oil & gas, utilities, or municipal industries, Vac-Con® has you covered for a more safe, accurate, efficient, and cheaper way of digging.
Oil & Gas
The popularity of hydro excavators today started with oil and gas industries in Canada. With the oil and gas industries placing a heavy emphasis on underground infrastructure, Canadian contractors realized how invaluable the safe and efficient hydro excavators proved to be. In addition, the cold weather in Canada often caused the soil to be frozen, which made it more difficult for traditional excavating methods. These contractors realized that hydro excavating with heated water was a good way to solve this issue. Vac-Con's® X-Cavator™ product line allows quick access to gas pipelines, buries natural gas, and water lines.
Other Applications:
Construction
Potholing/Daylighting
Remote Digging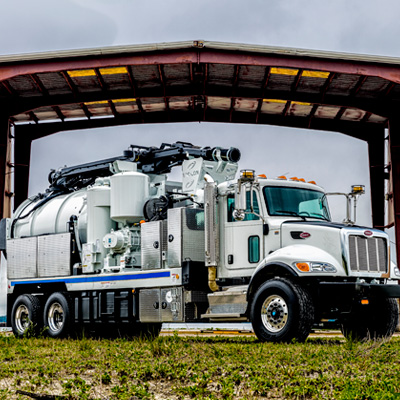 The X-Cavator™ is designed specifically for the job and can handle the toughest and most challenging excavating jobs. Based on our combo machines, the X-Cavator™ is powerful,…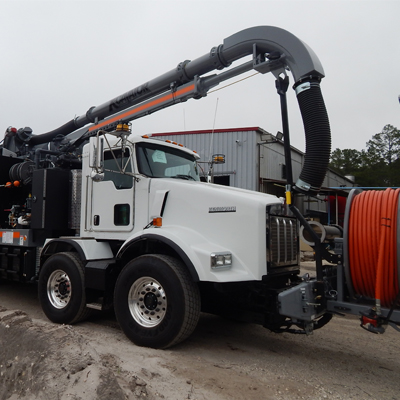 Vac-Con's XX-Cavator™ is simply a beast on any project, but is forgiving and kind to the one operating and maintaining it. Able to withstand extreme climates and…